Disney Springs Guide (formerly Downtown Disney)
Disney Springs Guide (formerly Downtown Disney)
For world-class restaurants, spectacular entertainment and cool, unique shops including the world's largest Disney store, head to Disney Springs at Walt Disney World Resort Orlando!
Formerly known as Downtown Disney, this fun-filled district is the perfect place to take a little break away from the chaos of the theme park rides and enjoy the magic of Disney at a slightly more laid-back pace.
Disney Springs is constantly growing and changing, with even more shopping, dining and entertainment options to come!
Disney Springs Overview
Discover 4 Different Neighbourhoods!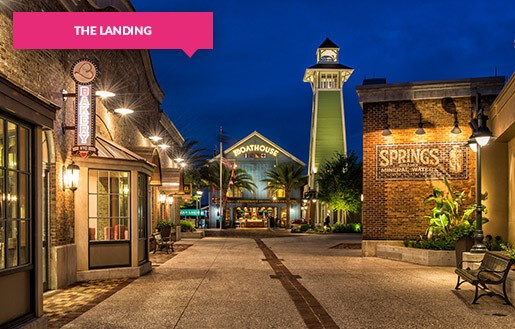 Marketplace
Explore the Marketplace – a busy, family-friendly shopping and dining area, inspired by the American Craftsman style of the 1930s. The Marketplace is home to the very first Earl of Sandwich restaurant and the biggest Disney character store in the world.
The Landing
Welcome to The Landing – the busy marina of Disney Springs. If you love seafood and characteristic nautical-themed shops, this is the place to be!
Love the view from the water? Don't miss out on The Landing's famous amphibian tours of Lake Buena Vista.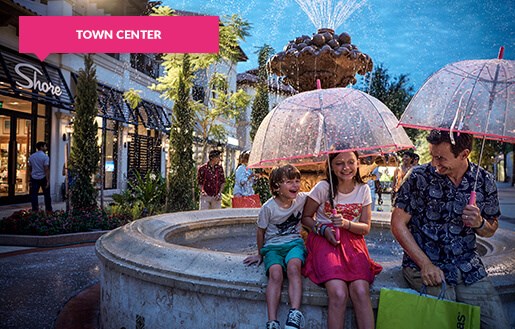 Town Center
It doesn't get any livelier than the Town Center! Enter a buzzing business district, housing some of the biggest retailers in the world, including Pandora, ZARA, L'Occitane en Provence and many more.
It's hard to believe that until 2016, the Town Center with its stunning 1920s Spanish Revival architecture used to be nothing but a surface parking area!
West Side
West Side is the Disney Springs exposition centre, or simply – the town's hottest entertainment zone. If you feel like going to the movies, or exploring the NBA Experience – that's the right spot!
In case you are wondering where the West Side gets its unique retro look, according to the fictional history of Disney Springs, the area was developed in the glamorous 1950s.
Shopping at Disney Springs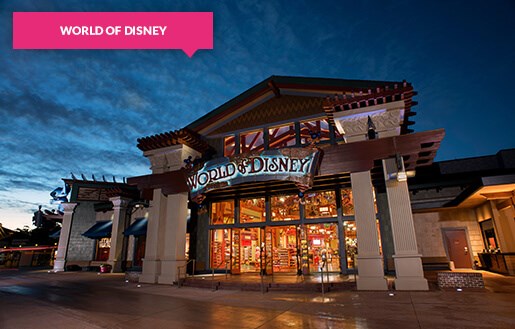 Welcome to the shopaholic's heaven!
With over 150 stores to explore, you'll find everything you need in Disney Springs- from popular brands to Disney's own merchandise. Clothes, jewellery, cosmetics, souvenirs, artwork and more – it's all up for grabs!
Make sure you stop by the amazing World of Disney – with 12 rooms full of merchandise – it's the largest Disney character store on the planet!
Disney Springs Entertainment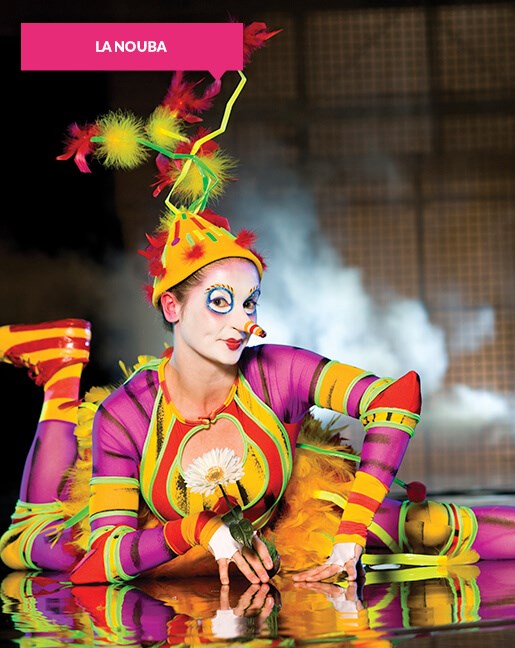 La Nouba by Cirque du Soleil

West Side
An amazing chance to experience the world-famous Cirque du Soleil while you're on holiday in Orlando!
This mesmerising, avant-garde spectacle makes the impossible seem possible, with incredible acts including aerial ballet, trapeze artists, world-class juggling acts and more – all with the special Cirque du Soleil touch!
Book La Nouba Cirque du Soleil Tickets
Splitsville Luxury Bowling Lanes

West Side
Bowling…. You either love it or you hate it. But you're definitely going to love it at Splitsville – the home of classic retro bowling fun at Disney Springs!
With 30 bowling lanes spanning 2 floors, a variety of delicious food, live music, billiards and outdoor areas, this is the perfect place for the family to bond over a bit of healthy competition!
At Splitsville you can enjoy a meal in the dining room, outside on the patio or even right on the lanes, with fabulous food options including fresh-rolled sushi, hand-tossed pizza and juicy burgers.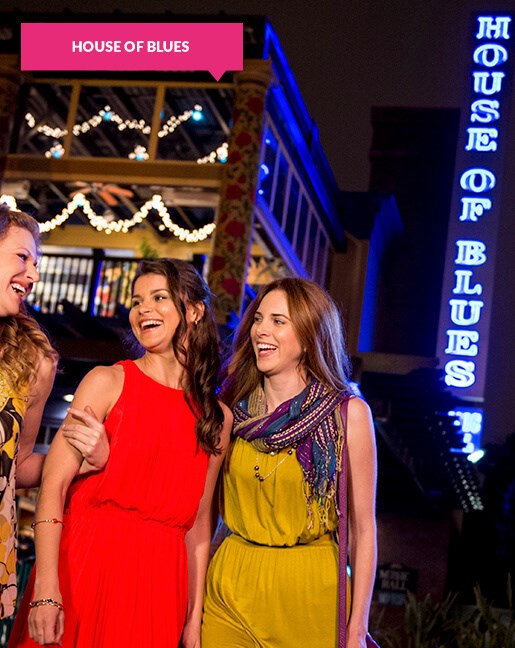 House of Blues®

West Side
Enjoy live music from world-famous musicians and the best up-and-coming acts!
This awesome concert venue showcases some of today's top talent, from the rowdiest of rock 'n' roll to smooth R&B to gospel, Latin, reggae, metal, hip-hop and of course, the blues. After the concert ends, the party really gets going with non-stop dancing for the rest of the night!
Try out the House of Blues restaurant for a bite to eat from their soul-food menu, with free live entertainment every night.
Or book a table at the famous Gospel Brunch, for a stirring gospel performance over a mouth-watering choice of food.
Book House of Blues Gospel Brunch with Orlando City Tour
AMC Movies at Disney Springs 24

West Side
Time to go to the movies! But AMC Movies at Disney Springs 24 is no ordinary cinema – it's a state-of-the-art dine-in theatre. This means you can catch up on the latest box-office hits while you enjoy handcrafted dishes, served right at your seat.
Disney Springs Restaurants
Our favourite Disney Springs dining options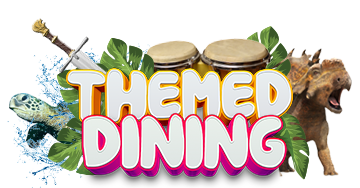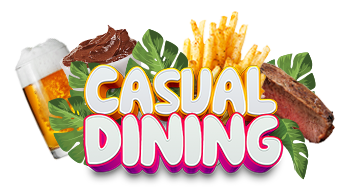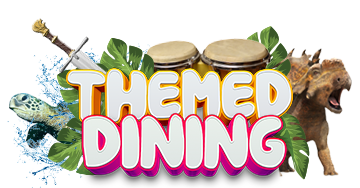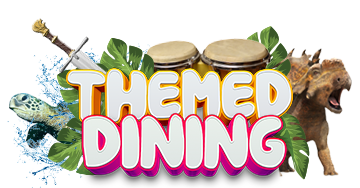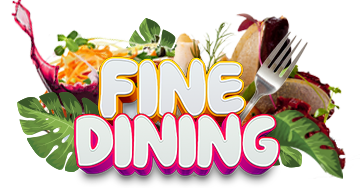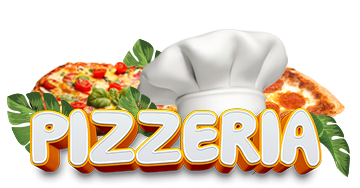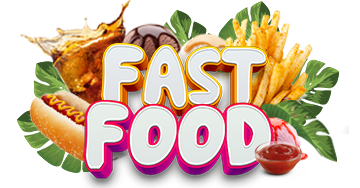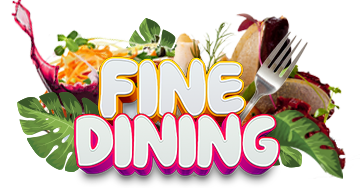 Disney Springs Opening Times
Opens: 10am
Closes: Midnight
Opening times can be subject to change, so if you want to know times for a specific day - check with the park before you visit.
Disney Springs Parking
Parking Tip 1

Car park full? On busier days, follow the signs to the overflow parking area and take the complimentary shuttle or a quick walk back to the Disney Springs area.
Parking Tip 2

Staying at a Disney Hotel? FREE bus or boat transportation is available from the hotels to Disney Springs!
What can I bring into Disney Springs?
You are allowed to bring food items, like snacks or food that does not need heating into the Disney World theme parks.
If you are bringing your own snacks with you, please let a Security Cast Member know when you enter the park.
You are not permitted to bring alcohol into any of the Disney parks.
Directions to Disney Springs
From I-4, take Exit 67 toward Epcot/Disney Springs. Then follow the signs directing you to merge onto East Buena Vista Drive.
Address: 1486 Buena Vista Dr, Orlando, FL 32830
What to wear at Disney Springs
For a day at the Disney Parks we recommend that you dress casually and comfortably.
Good walking shoes are a must, and you may want to bring a waterproof jacket or poncho in case of rain.
Proper attire, including shoes and shirts, must be worn at all times inside the parks.
What am I NOT allowed to wear at Disney World Parks
Adult costumes or clothing that could be viewed as representative of an actual Disney character
Masks
Clothing with objectionable material, including obscene language or graphics
Excessively torn clothing
Revealing clothing that may be viewed as inappropriate for a family environment
Objectionable tattoos
Looking for Disney Springs Tickets?
Our Walt Disney World tickets include admission to all the Disney World parks, including Disney Springs!
Book Disney World tickets now!